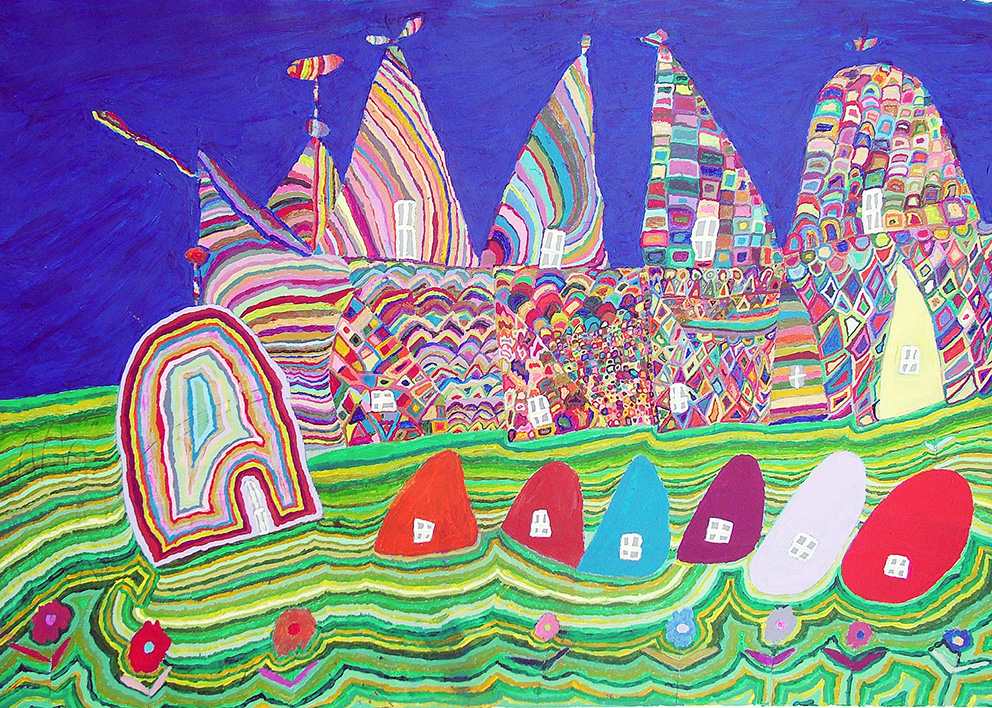 True Colours
True Colours, 2012
Picton Castle Gallery
________
True Colours was a significant exhibition for the Arts Ability artists as it was their first outside the South East of Ireland.
Mary Holohan
Marie Holohan is a founding member of the Arts Ability Studio group at CUMAS.
Climbiing Mountains
Climbing Mountains in our Minds
2012
Climbing Mountains in our Minds is a collection of poetry, prose and photographs about life in St. Senan's Hospital, Enniscorthy.
Thomas Martin
Thomas Martin is a poet, a painter, a writer and an illustrator. He is a founding member of the Arts Ability group at Cumas New Ross.
Darker Later
The poetry and prose contained in this new publication provides us with a glimpse of the diversity and richness of a 'Creative Writing' programme which represents the hopes, dreams, observations, rituals and humour of over forty writers based in Kilagooley Training and Activation Unit ( KTAC ) in Enniscorthy, County Wexford.
The Arts Ability programme is facilitated by a team of practicing professional artists. It aims to removes the barriers to arts participation and is an exemplar model of partnership, where artists integrate with the given environment to ensure that engagement is tailored to a range of needs. The reciprocal expertise of arts professionals and health professionals informs appropriate creative approaches and projects benefit from health professionals who bring their own creative skills set.